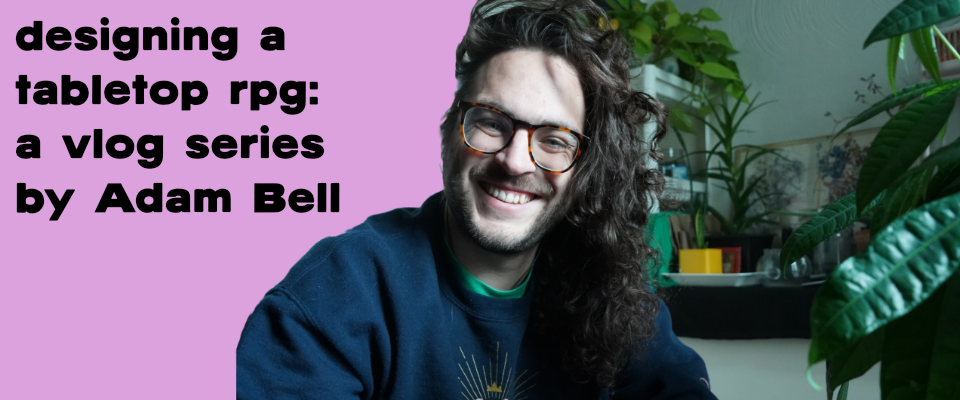 designing a tabletop rpg with Adam Bell
A downloadable game design vlog
Hi! I'm Adam Bell. This here is a series of videos in which I walk through my design process on my journey to design a new game. New videos will be posted as dev logs, so follow along & subscribe on youtube to stay up to date on the game's development.
Start here on day 1 and continue on below in the development log where I will continue to post all the new videos. They'll also be posted to this playlist on youtube.

tip jar
Get exclusive access to this game design vlog by purchasing while quantities last.
tip jar
it's a tip jar but on the internet

You will get access to the following files:
cat picture because itch won't let me have a tip jar without a file to download so enjoy.jpg
296 kB