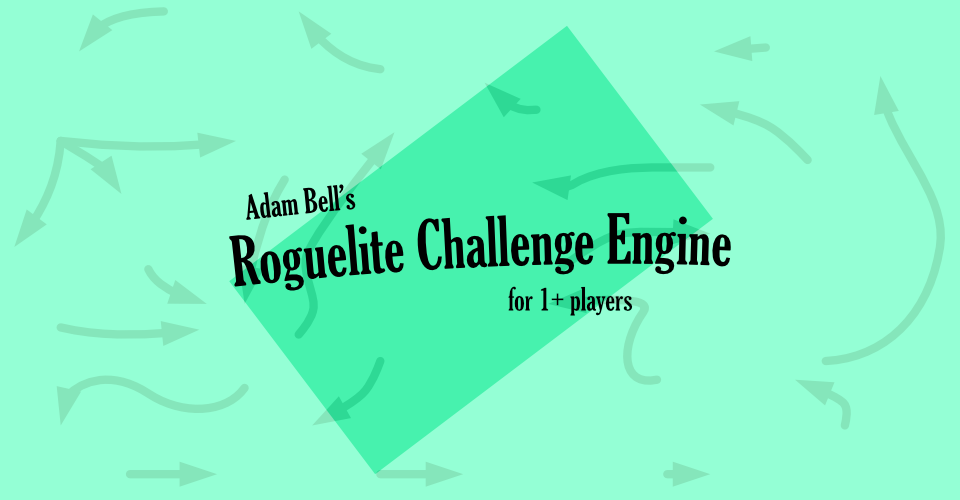 Adam Bell's Roguelite Challenge Engine
Adam Bell's Roguelite Challenge Engine is a game for 1+ players about running through simulations of a challenging task until you find the one that leads you to victory.
Run through as many attempts as you can, adapting your actions and writing new ones, to successfully do the thing! If you don't succeed, you can try again until the time is up.
The whole game is on a business card. The front goes over setup, and the back is a flow chart that walks you through how to play. The image to the right is an earlier draft, so some changes were made between that and the file you're downloading now. Enjoy it, leave a comment, etc. If you like the game, head to my main page at adamebell.games to see what else i've made!

Feel free to use this thing in your games under CC-BY license. Just credit me by saying that your game uses Adam Bell's Roguelite Challenge Engine.

Download
Click download now to get access to the following files:
challenge engine business card.pdf
41 kB