Nettles 23
Build a world one turn a day for an entire year! This is a hack of Grasping Nettles intended to be played over time using a daily journal, such as a Hobonichi Weeks. A copy of the original game isn't required, but it might help. This is heavily inspired by Sean McCoy's Dungeon23 project which you can read about here.
I was super interested in the idea of a daily, long-form, rpg-related creative exercise, but don't think I'd have the ability to focus on a dungeon for a whole year. So I hacked my own game, turned it into a pencil board, and am releasing it here for anyone who might want to join me.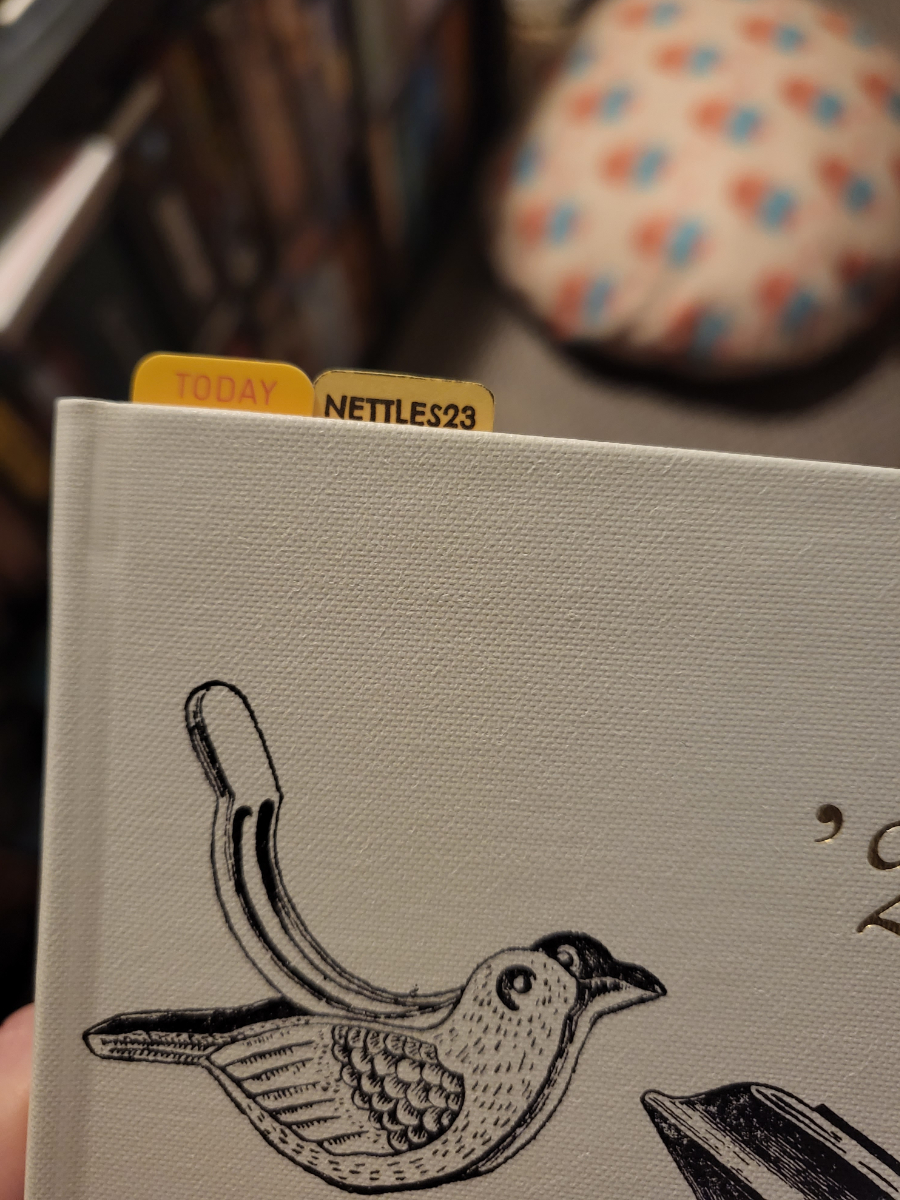 The file contains a cutout of the Wheel and game reference formatted like a Hobonichi Weeks Pencil Board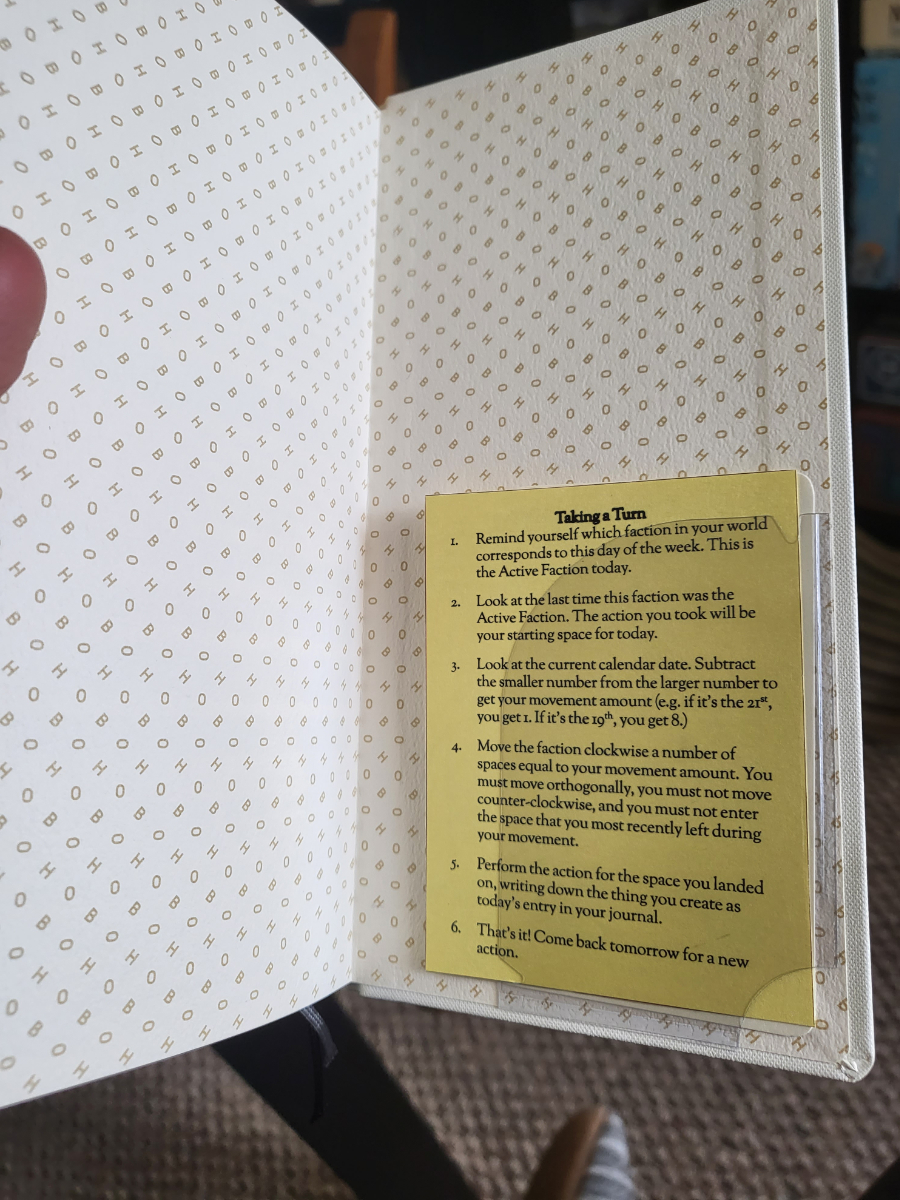 Each day you'll take a turn as described by this little rules guide.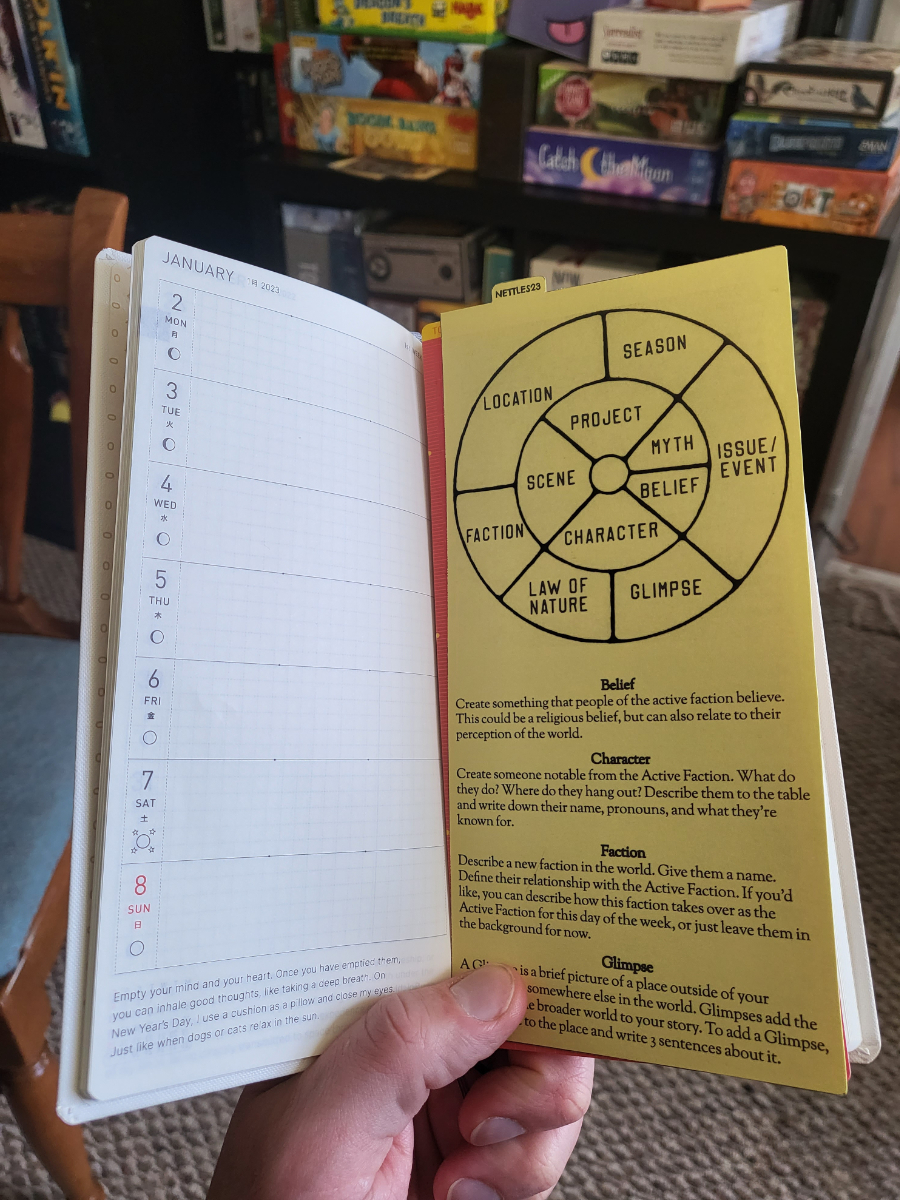 Use the Wheel and your planner to add a new thing to the world each day. Contains 3 new actions compared to the original game!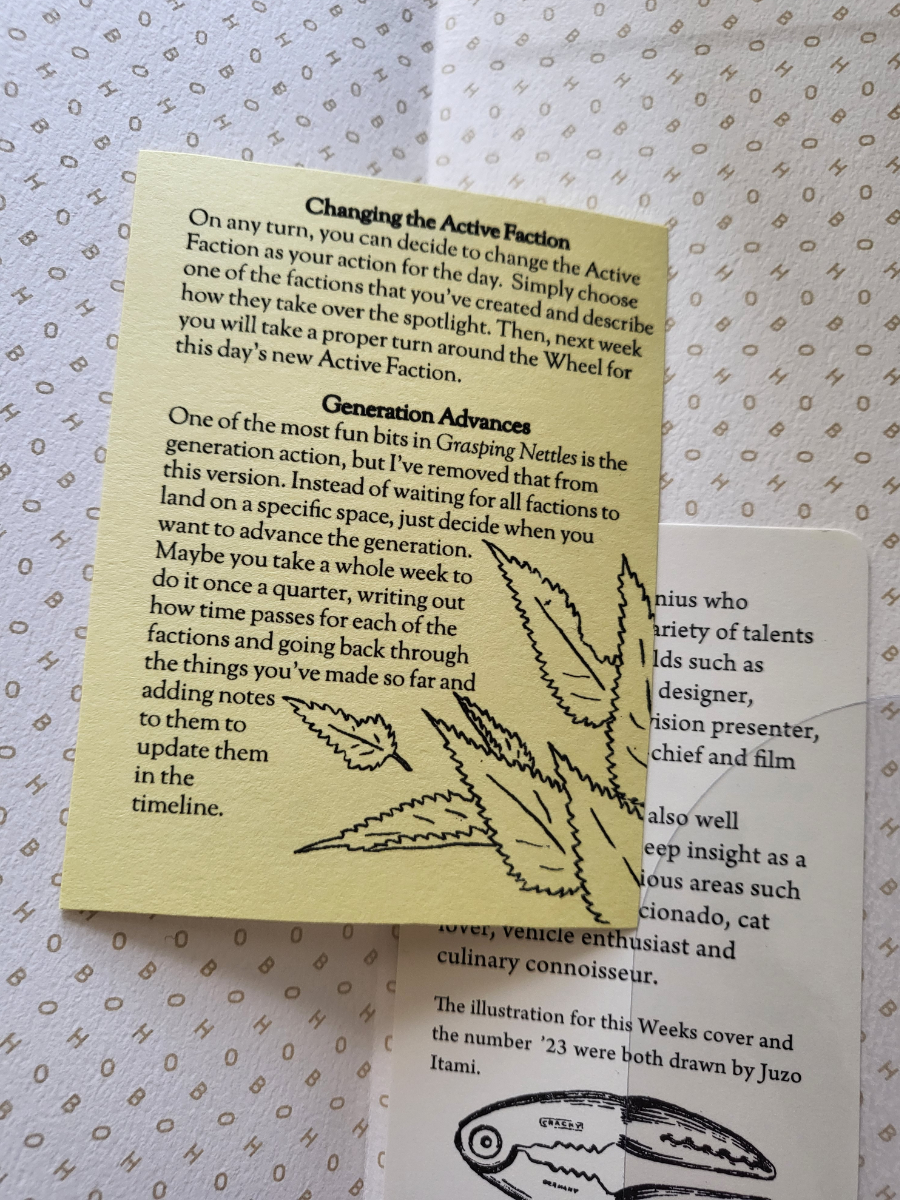 The rules guide also contains optional rules for the actions removed from the Grasping Nettles wheel.
Download
Click download now to get access to the following files:
Comments
Log in with itch.io to leave a comment.
Do you think Nettles 23 can still be played as a GM less game like the original one, Adam?
Thank you for this! I love the original Grasping Nettles and this is a great way to engage with the game in a busy day