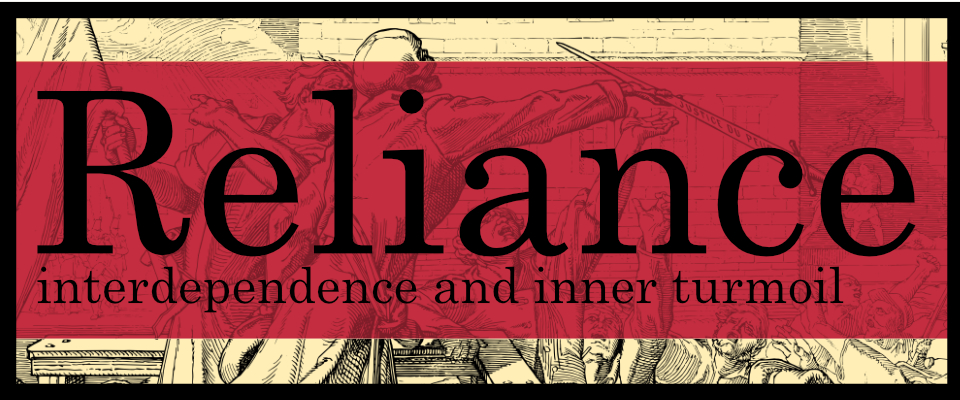 Reliance: Interdependence and Inner Turmoil
What is Reliance?
Reliance tells a story of interdependence and inner turmoil in a time after a socialist revolution captured the power of the state in an industrial age city.
Players take on the roles of members of the revolutionary vanguard party in the period of rebuilding after the ruling capitalist forces were driven out of the city. From this point, it will take constant work and decades of struggle and action to build the society they fought for.
It's a game of acknowledging and exploring the challenges of building a world out of the bones of an old one, and of acknowledging just how entrenched the structures of the capitalist mode of production are in every level of our society and mindset.
Gameplay has players confronting and analyzing the contradictions of their new world, and then acting on them to fight back against the forces of reaction and counter-revolution from within their own population and from external powers as well.

Two Trifold Pamphlets
Reliance is formatted as two separate trifold brochures: one for the players and the other for the GM. These two pamphlets together are a complete game which can easily play out as a satisfying campaign.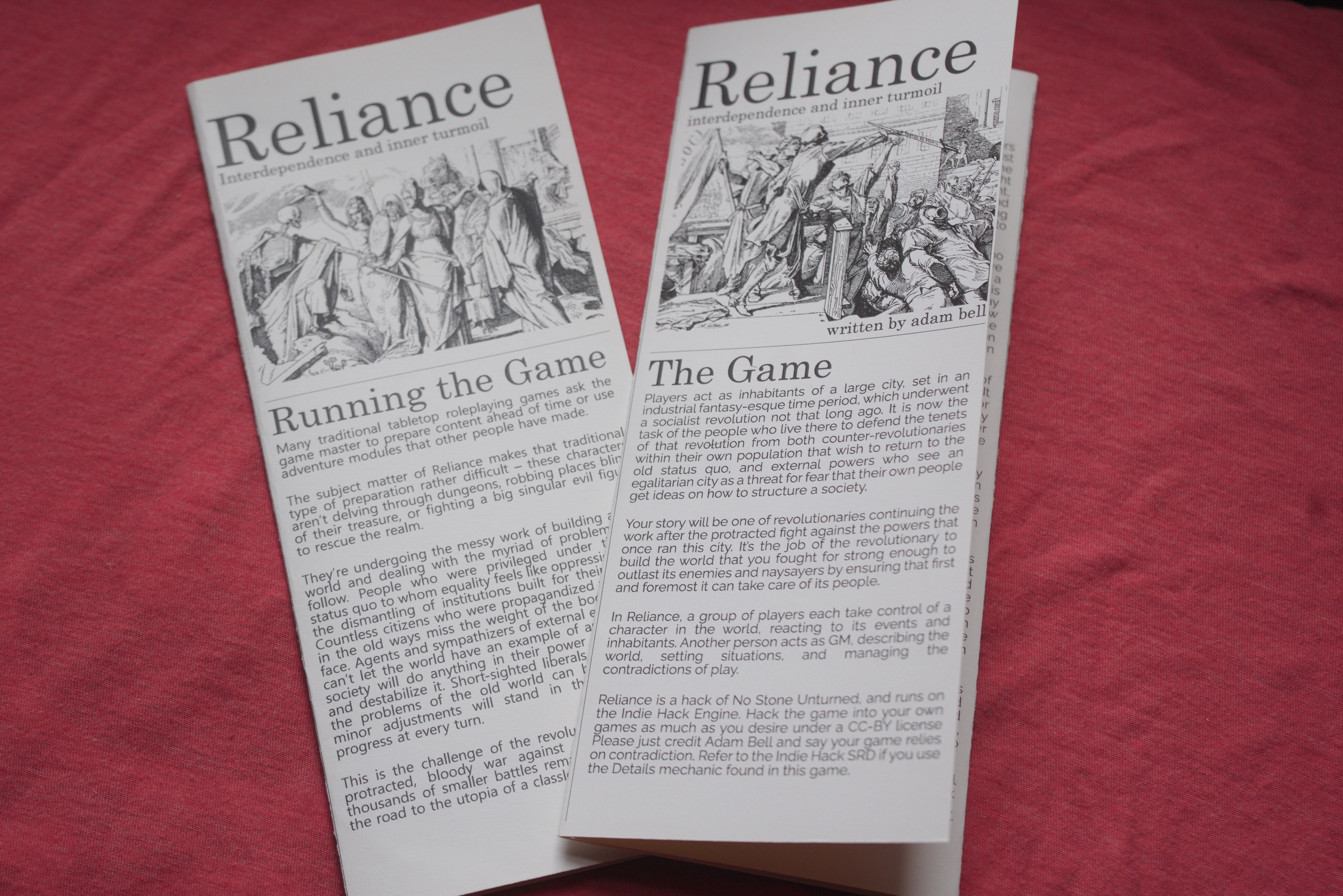 Two Reliance trifolds. One says "The Game" and the other says "Running the Game"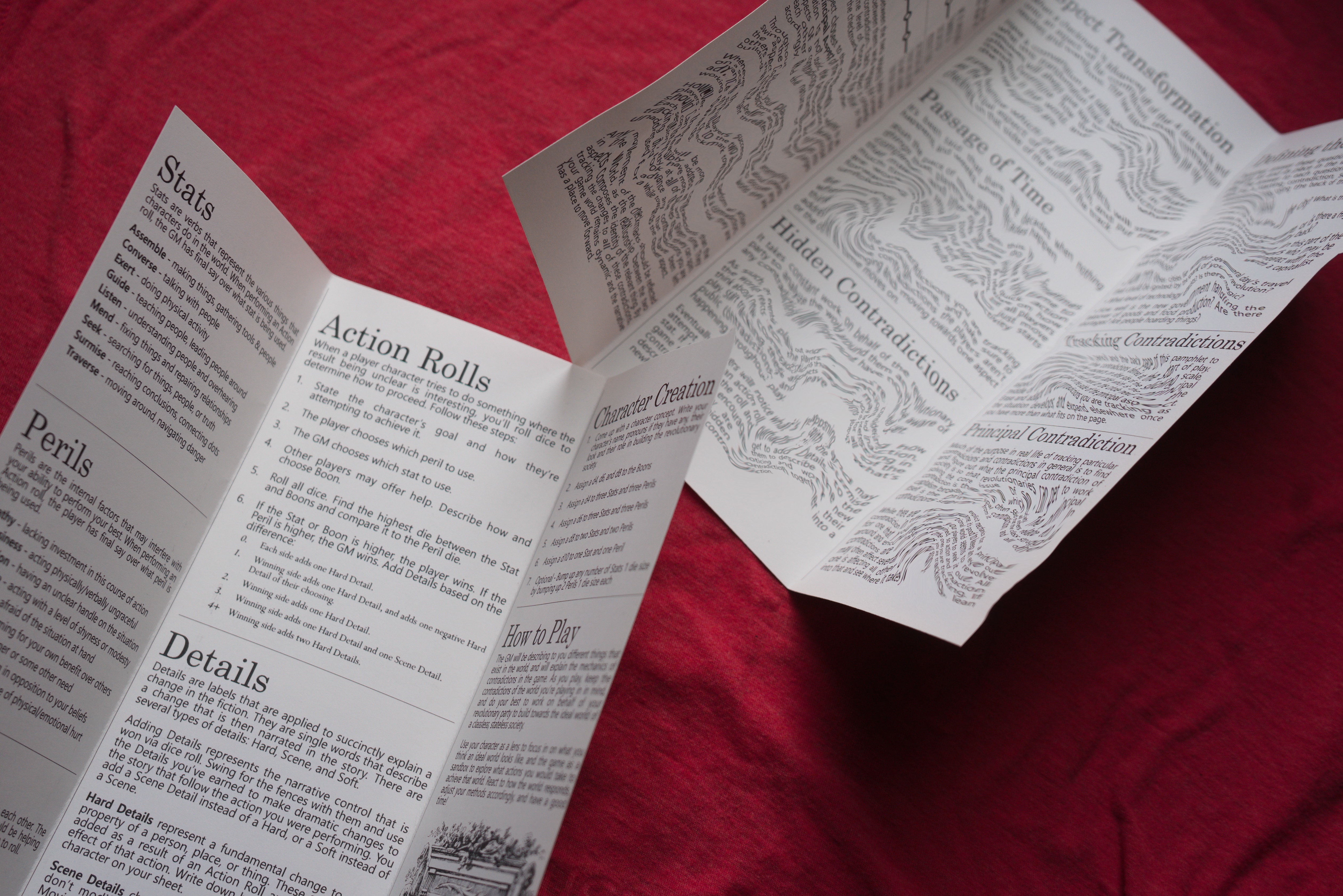 an image of the insides of both trifolds. One has the text obscured digitally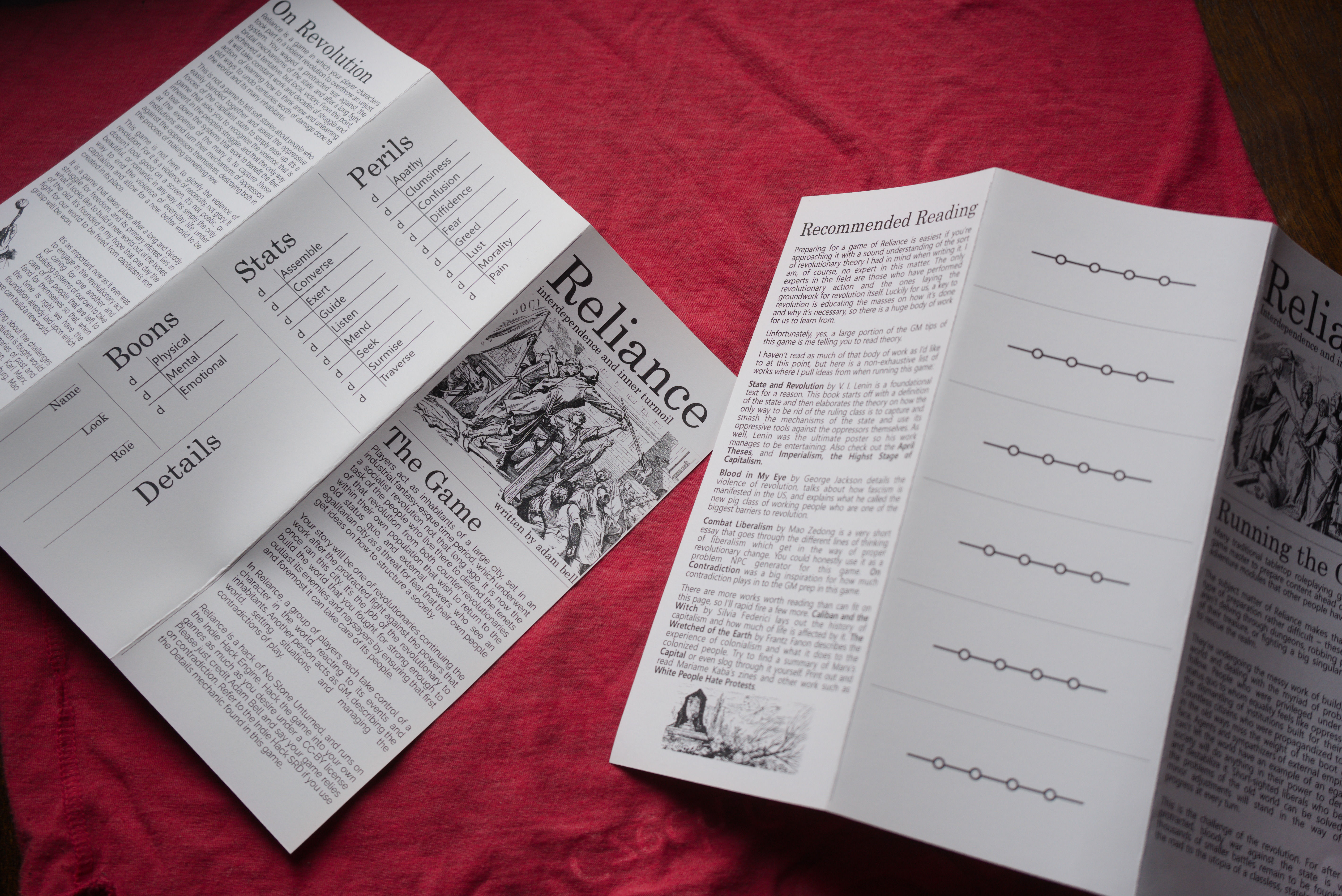 an image of the back of the two trifolds. One has a character sheet in the middle and the other has lines and circles in 6 sets.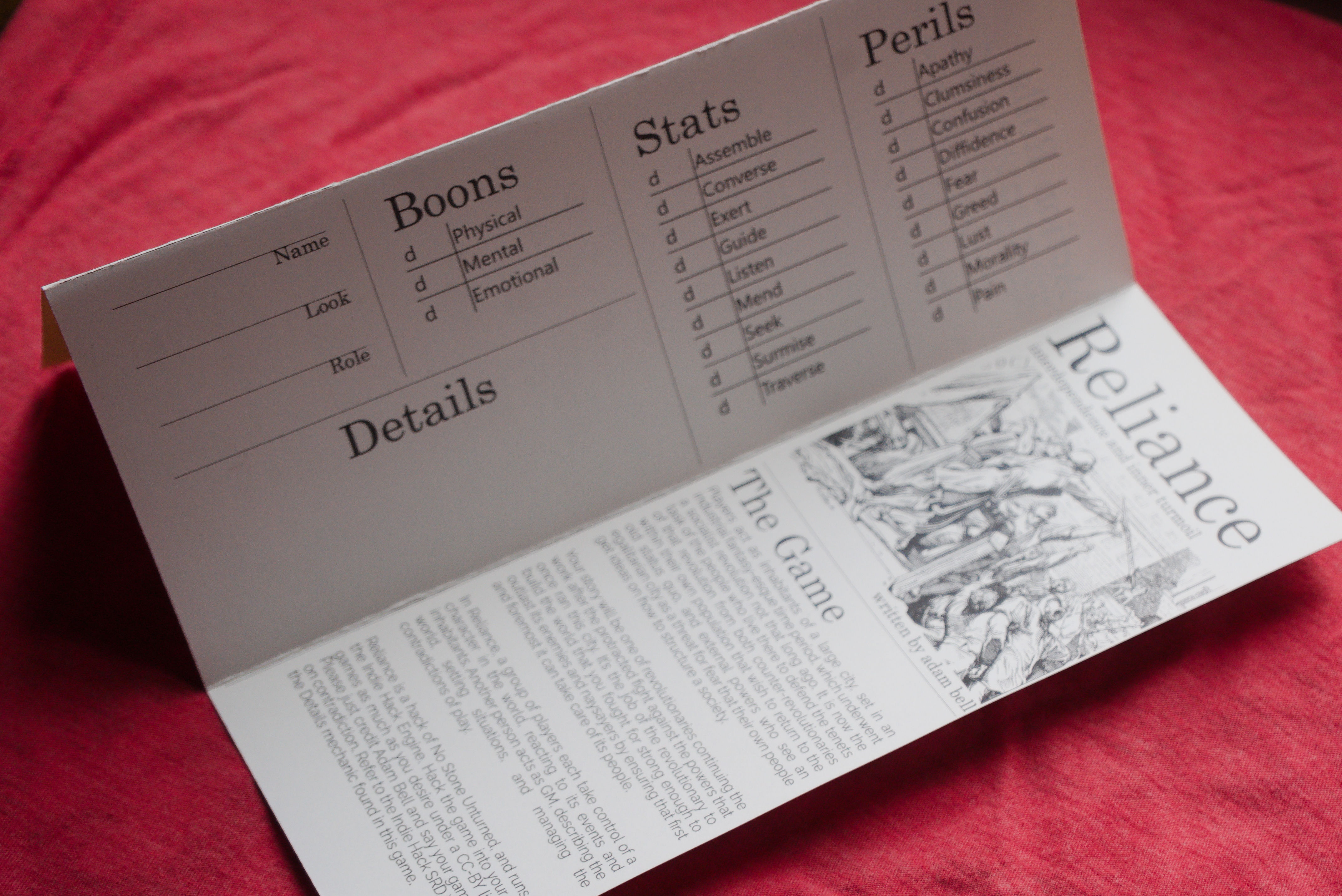 an image of the character sheet on the back of a trifold propped up for easy reference during play
Buying the game at the standard level here on itch will grant you access to both in .pdf form, as well as a collated .pdf of each individual pane of both pamphlets which reads nicely on a phone screen.

Release Status
The game is mostly finished, but I am still working on a third pamphlet that will contain guidelines for the GM for running the game. Thanks to everyone who supported the game during itchfunding for making this possible!
Purchase
In order to download this game you must purchase it at or above the minimum price of $7.50 USD. You will get access to the following files:
Reliance Both Trifold Single Pane.pdf
6 MB
Reliance GM Rules.pdf
3 MB
Reliance Player Rules.pdf
3 MB
Back Now!
Support this game at or above a special price point to receive something exclusive.
Free Copy
Download a free copy of the game if the price is a barrier to entry for any reason.